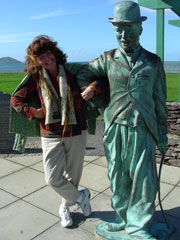 Kathleen M. Florance, CCC/SLP-L is the owner/director of the Speech & Learning Consulting of Cape Cod. A second-generation Speech-Language Pathologist, Kathleenís resume is both extensive and diverse. She graduated summa cum laude with her Bachelor of Arts from SUNY Cortland in 1974, and was then recognized for her academic excellence as the recipient of the Ralph Jones Award for Excellence in Speech Pathology upon completion of her Master of Science at Ithaca College in 1976.
Kathleenís professional positions at the University level included assistant professor, acting chairperson, clinical coordinator and clinical supervisor. Her love of teaching then continued through her private practice serving pediatric through adult clients.
Highly regarded in particular for her expertise in the areas of disciplinary literacy, executive function disorders, meta-cognition, critical thinking and strategic writing support, Kathleen has continued her medical and clinical education through programs including:
Dartmouth-Hitchcock Medical Center

Harvard Medical School

Harvard Graduate School of Education

University of North Carolina at Chapel Hill

University of California at Berkeley

University of Connecticut

Emerson College

The Padula Institute for Neuro-Optometrics
A second-generation speech-language pathologist whose parents, George and Genny Smith, were professionally ahead of their time, Ms. Florance has continued her familyís tradition, achieving a comprehensive and diverse background.